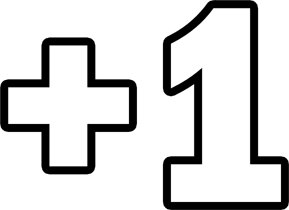 Hey everyone so just when you thought it was safe again here comes BBF to ruin your weekend... it's what I do.
This past weekend was a major GT took place here in California - the Bay Area Open (BAO). So first the good news and it's really great news. GW released a new FAQ within a few days following the American Team Championship which effectively crushed the much hated Ravenspam and this is totally unprecedented. To me it shows GW really cares now unlike before... it's a really big deal. Today I'm here to discuss the effect of house rules on the game we all love, yes of course I am talking about Warhammer 40k.
I have never been a fan of house rules and unfortunately they exist in many forms. The house rule I'm talking about is as follows:
According to the actual rules if your army has less drops then you automatically go first unless your opponent seizes the initiative. The house rule in effect now changes this such that you no longer go first - there is a roll off and all you get if you have less drops is +1 to the result of your roll. I should mention there is actually another house rule in effect as well that does not allow you to reroll seize the initiative using a command point. Let's take these both for what they are.
The change to +1 is a huge advantage for horde armies which to me creates unbalance how the game is intended to be played. There was no vote to institute these changes and it came about literally days follows the official release of eighth edition. It is a very hot topic on the internet and my research shows more are against it than for it. A vocal minority made their case online and it came to be just like that !!! Wow.
One thing that bothers me a lot about this house rule is the fact that GW made a big deal about how eighth edition was thoroughly play-tested by vet gamers outside of the company and these are some of the same people that instituted the house rule... that just doesn't seem kosher to me.
So now let's fast forward to the BAO final round and the game between the two top players... whoever wins is the champion. I was lucky enough to be able to interview one of these two players - Paul McKelvey from Left Coast Corsairs. I'll let him give you his first hand account of the final game.
Hi Paul would you please first tell me a little about yourself and your army?
I've been playing Tau since 2001, it's my favorite army and a big part of why I love the hobby. My BAO list is essentially the same thing I have been doing with Tau since the beginning. Using the strengths of the army to counter the meta and focus fire and destroy the key elements of the opponent.
Next tell me about your opponent's army in the final round.
My opponent Brandon's IG army in the final round of BAO was extremely powerful. We both knew going into this game that it was going to come down to who ended up going first. He had a much greater chance of surviving my initial barrage than I did his. The conscripts coupled with artillery made this a very tough game for me. It was the first game where I had an opponent place so many units in reserve - he had 9 units in total for his reserves.
What was the mission parameters and can you describe the terrain layout ?
We played the NOVA Scouring mission - 6 objectives with the new modified diamond dawn of war deployment. The board had very little area terrain but a lot of line of sight (LoS) blocking terrain. The latter was a big factor but more area terrain would have only really helped him and further hampered me. Either way with all of the artillery he had that ignored line of site it didn't make a difference on how much or how little terrain was on the board. I choose end of game objectives and so did he. For tertiary I chose Cull the Hoard, Line Breaker and Moment of Bloodshed. He choose First Strike, Marked for Death and Strike Rank and File. We both scored all three on the first round, well except Line Breaker for me, but I was there still in the game.
Now tell me about how important it was for each army to go first. If you want to discuss the ITC rule modifications for +1 and no reroll seize please feel free to do so.
Out of all of my games at BAO this was the only game that the ITC modification made a difference. I don't feel like it is a super huge change in most games but when you are staring down an army with 30 drops that can still go first it seems a little silly. Either way that the community and TOs choose to play it I will roll with it - I love the game and the community. For events I run however But for events I will continue to use the BRB in all aspects, missions included. I have never been a big fan of making changes to the game. It creates a false meta and changes the power levels when the intent is to stop that from happening.
So there you go right from the proverbial horse's mouth and I couldn't have said it any better. Here we already have not one but two house rules with at most only one codex officially released. Ask yourself is this what you really want and is it really good for the game plus what kind of precedent is it.