So I arrived home from work to see a parcel in the post...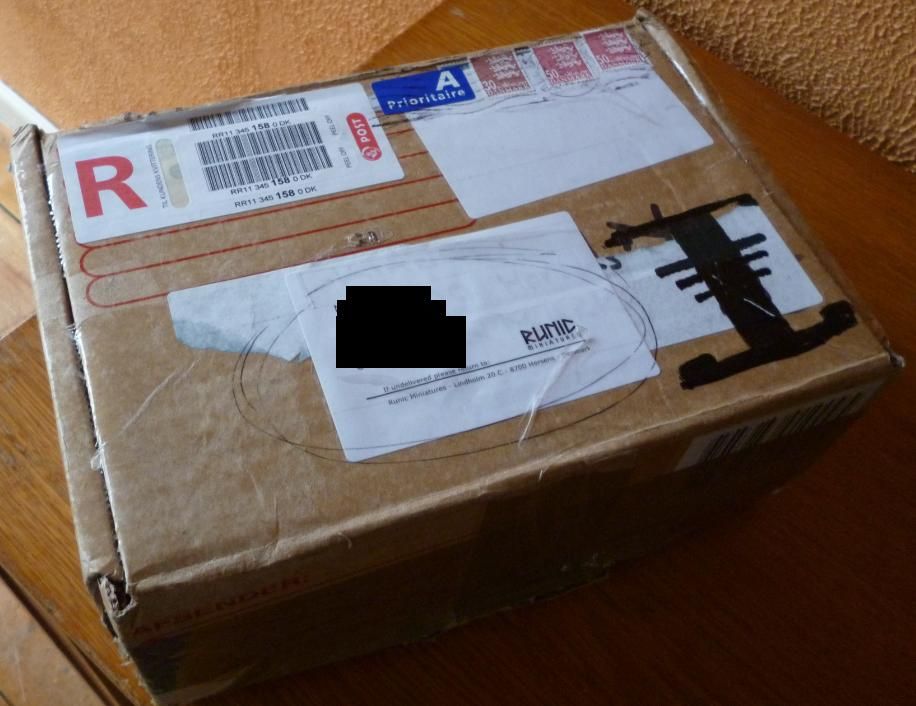 Within were three figures from Jakob Rune Nielsen:
Jakob is unable to make it this year but was keen that he should make some contribution. His Servo-Skull collector should look awesome on the graveyard board, and Inquisitor Velk (the middle figure) will have his own agenda on the day.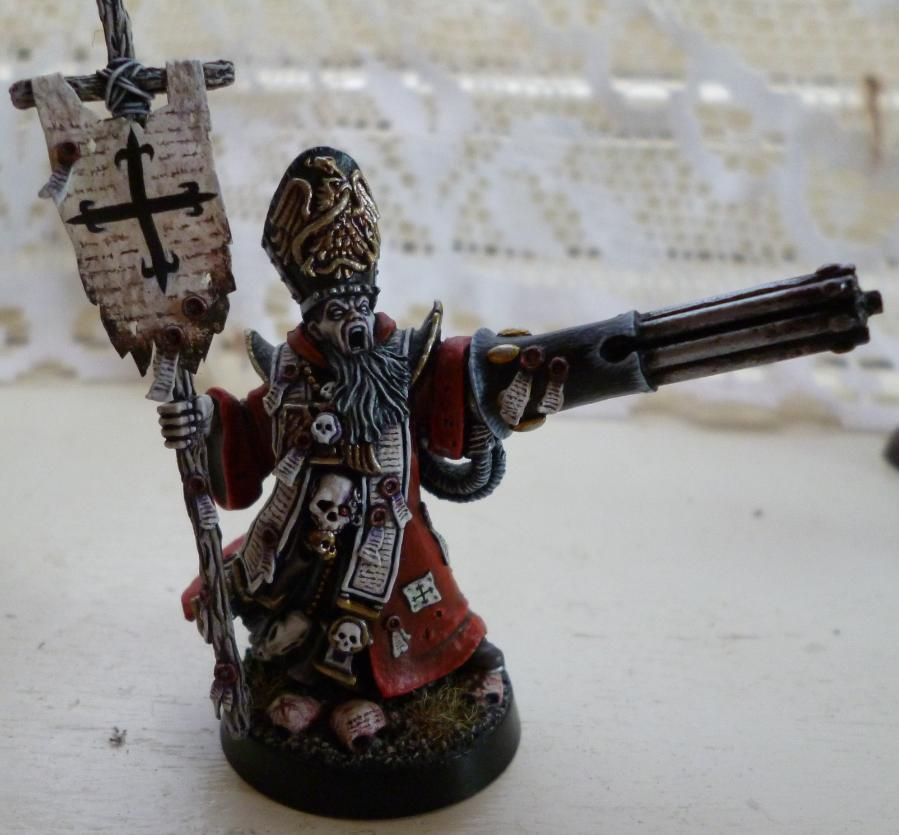 Perhaps most surprising is that Jakob sent us this figure, which took
40k Single Gold
at GDUK2000.
For Steve:
A quick picture showing Adorno with Velk. Of course, you'll have plenty more opportunities on the day to have a play...